Garlands on front doors and presents with bright bows
Bright, twinkly lighting and crystal-clear white snow
Ornaments dangling from festive pine trees
These are a few of our favorite things!
It's official—the most wonderful time of the year is here! Soaking in the holiday spirit and spreading Christmas cheer is the best part of the season. Here to help: Christmas Spirit

essential oil blend! With 11 ways to bring the Christmas spirit into your home, you'll trade every greeting of "bah humbug" for "Merry Christmas to you!"
O' Christmas Tree
When trimming the tree, opt for a classic, home-for-the-holidays look. Get the whole family involved, go green, and save some cash with these festive DIY tips:
String dried orange slices to make a garland to hang around the tree.
Nestle Christmas Spirit, Pine, or Peppermint-infused pinecones into the branches for an irresistibly seasonal scent.
Grab your empty oil bottles, remove the oil dropper, and gently press the bottles over each bulb on your twinkly lights.
Sugar Plums Danced in Their Heads
The excitement of going to sleep isn't just reserved for December 24! Drag a mattress or some sleeping bags in front of the tree for a snuggly sleepover. Twinkling lights, a roaring fireplace, and Christmas stories will enchant friends, little ones, or that special someone alike.
It's Beginning to Smell a Lot Like Christmas
Make your whole house smell like Santa's workshop! When sprucing up for holiday guests, clean and create angelic aromas all at once.
Put several drops of Christmas Spirit essential oil blend on a cotton ball and place in the dirt tank of your vacuum. As you go over carpets and hardwood floors, the scent will fill every room.
Make a no-fuss, totally green air freshener with 1 tablespoon witch hazel and 15-25 drops of essential oil in 6 ounces of water.
Dressed in Holiday Style
If decorating every inch of the house is wrong, we don't want to be right! After the tree is lit, move on to the kitchen, the front porch, and even every bathroom—with Christmas Spirit

Foaming Hand Soap, of course. That way, no matter what your chore list looks like, you'll be caroling your way through your to-do list.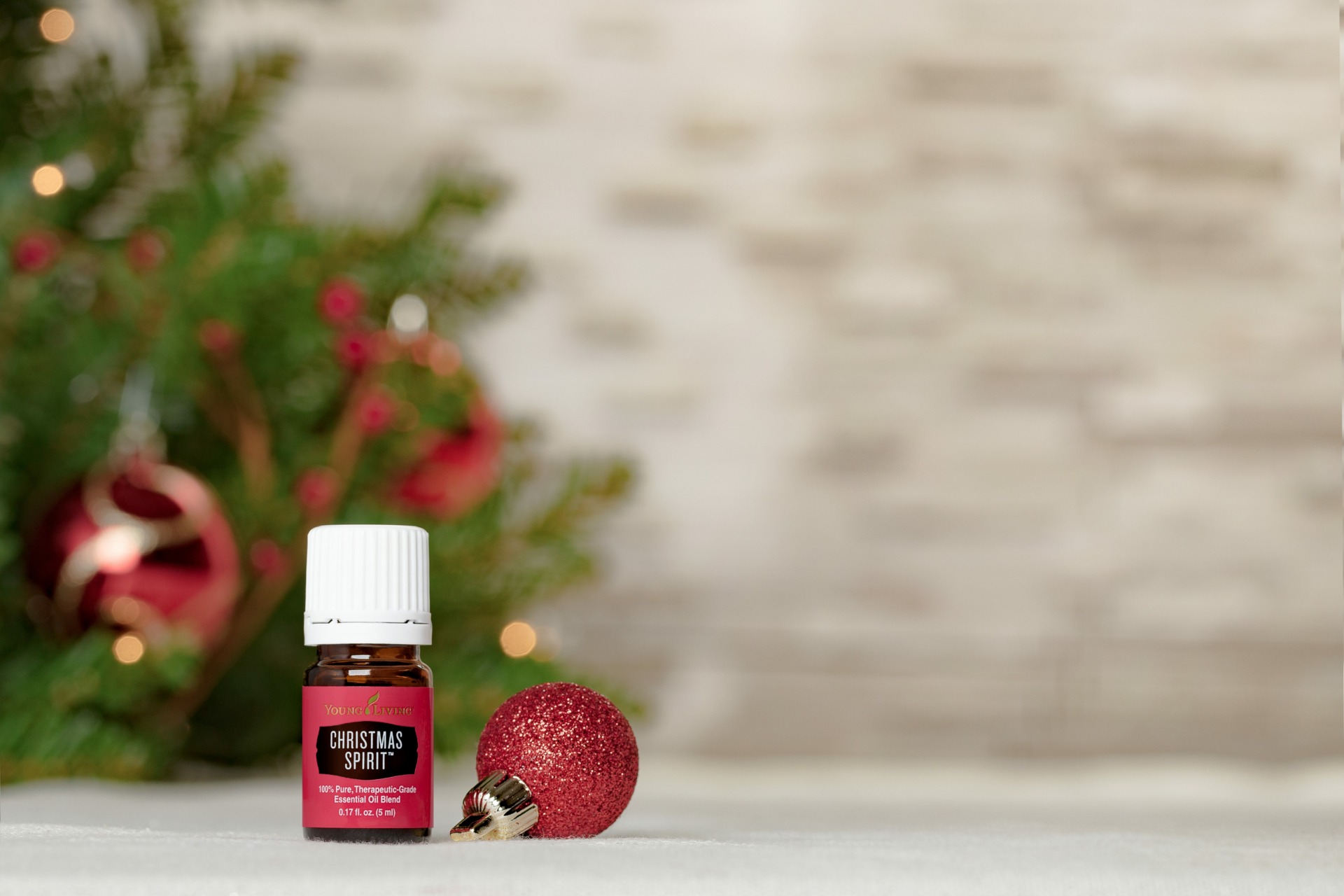 Give It to Someone Special
While there is so much to be grateful for this time of year, there are so many who are less fortunate than us. Make giving back the reason for the season by serving your community. Volunteer at a school, deliver food to a homeless shelter, or donate to a charitable cause.
Have Yourself a Merry Little Christmas
Among all the gift-giving, selfless serving, and holiday fun, make sure to take a moment for you. Whether you're able to sneak away for a silent night or get a jump start on a merry morning, a bath is the perfect present to yourself. Mix 5 drops Christmas Spirit with ½ cup Epsom salt and add to a hot bath.
Oh, What Yum
It may be chilly and dark outside, but we're baking up a storm inside! Turn on your ovens and get that gingerbread cookie dough and fancy frosting made. If you start now, you'll have time to make Grandpa's favorite pumpkin pie, little sis' gooey brownies, and cookies for Santa that no one will be able to resist. Bonus points if you infuse them with Peppermint Vitality

and Cinnamon Bark Vitality

for a burst of yum!
Parties for Hosting
Nothing says it's time to celebrate the holidays like watching It's a Wonderful Life. Invite some friends over, jump into fuzzy socks and matching pajamas, and get cozy with this diffuser blend. The bright scent of Peace & Calming® mixed with snowy Northern Lights Black Spruce and spicy Christmas Spirit will make you happier than getting caught under the mistletoe!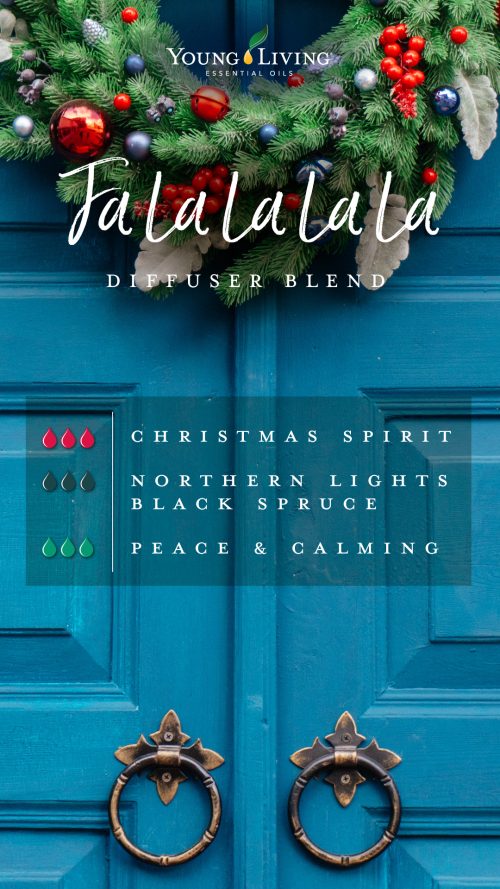 Voices Singing, "Let's Be Jolly"
A wise person once said, "The best way to spread Christmas cheer is singing loud for all to hear." We couldn't agree more! Whether you've got perfect pitch or just like to listen, here's some magical music ideas for you:
Head to a local Christmas concert.
Go caroling around your neighborhood.
Create a playlist of traditional tunes and blast them all season long.
Do You Wanna Build a Snowman?
We're crossing our fingers for a white Christmas! Celebrate by running outside to make the sweetest snowman complete with a striped scarf, holiday hat, and carrot nose. If you live somewhere snow isn't guaranteed, may we recommend a dance party around the Christmas tree?
Love and Joy Come to You, and to You Hot Chocolate Too . . .
Whether you were able to have a snowball fight or played board games inside instead, hot chocolate is a must, must, must! Our Lavender-infused hot chocolate adds just the unique twist you need to make this holiday season the most special one yet.
What's your favorite way to fill your home with Christmas spirit?
Share with us in the comments!
The post Merry and bright: 11 ways to fill your home with Christmas Spirit appeared first on Young Living Blog.
via Young Living Blog http://bit.ly/36nbkwR