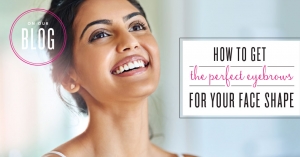 Fabulous eyebrows are in! Do you need some help leaving your unruly brow game in the past? Select the right eyebrow for your face shape to accentuate your natural features and make a huge impact on your look. Put your best face forward with these eyebrow shaping tips.
Now that you've mastered eyebrows for different face shapes, amp up your look by learning how to apply eyeliner for your eye shape.
What are your other favorite Savvy makeup tips? Share in the comments below so we can all try them!
via Young Living Blog http://bit.ly/2C3EA0A