Young Living's annual convention looks a lot different this year—and that's not a bad thing! The 2020 Virtual International Grand Convention (VIGC) is YL's first fully digital convention, a change that allows more people from around the world to learn, network, and share their love for pure essential oils.
One of the highlights of the convention is a tour of the Young Living Lavender Farm and Distillery in Mona, Utah. There's nothing like planting a little lavender, smelling the freshly turned earth, and interacting with the animals while surrounded by scenic desert and rugged mountains.
From botanical to bottle, it all starts at the farm. Young Living farms play a major role in our Seed to Seal® quality commitment and are the key to the Sourcing pillar of our rigorous quality standard. It's true!
Since an on-site visit isn't an option this year, we're giving you a full farm tour here on the blog! Read to explore? Let's go!
YL tip: Want to feel like you're standing in the middle of those lush lavender fields? Diffuse a few drops of Lavender essential oil and read on!
What grows at the Young Living Lavender Farm and Distillery?
Horses, cows, llamas, oh my! The Young Living Lavender Farm and Distillery is a real working farm. Along with these four-legged friends, you'll find a bounty of botanicals. And yes, we grow quite a bit of lavender on the farm, but you'll also find a few other essential oil favorites in our fields.
What do we grow on the Young Living Lavender Farm and Distillery?
Lavender: The farm is famous for its sprawling lavender fields made up of 822,000 plants. When in bloom, it's oceans of soft purple flowers as far as the eyes can see! With a fresh floral scent and solid list of benefits, it's no wonder Lavender is one of our best-selling oils.
Goldenrod: A flowering herb with bright yellow tops, goldenrod's scientific name, Solidago, comes from the Latin word solidare, which means "to strengthen." And while Lavender essential oil is at the top of the most-popular oil list, Goldenrod isn't far behind due to its unique benefits .
Clary sage: Clary sage is native to the Mediterranean and parts of Europe, but you can totally find it flowering on the farm. The oil's herbaceous, slightly floral aroma comes in handy after a hard day. (And yes, there's a difference between clary sage and sage !)
Blue yarrow : Blue Yarrow essential oil is steam distilled from the flowering tops and leaves the yarrow plant. The result is an oil with a rich, blue hue. Although we don't sell this oil as a single, you can benefit from its soothing scent by picking up a bottle of Dragon Time or Mister.
Melissa: The melissa plant, also known as lemon balm, is a member of the mint family. But that doesn't stop this oil from having a grassy, lemony scent! The oil is steam distilled from aerial parts of the plant before it flowers. Thanks to a bottle full of skin-loving benefits, Melissa essential oil is commonly found in cosmetics and personal care products.
Farm fact: Farm workers also plant milkweed to help monarch butterflies. Monarchs can't survive without milkweed. The butterflies lay their eggs on the plants, so their caterpillars can eat the moment they hatch. An intense loss of milkweed due to a rapidly changing environment has profoundly affected the butterfly's migratory path.
Less milkweed means fewer monarchs, and fewer monarchs means less beauty in the world . . . and a lot of hangry caterpillars.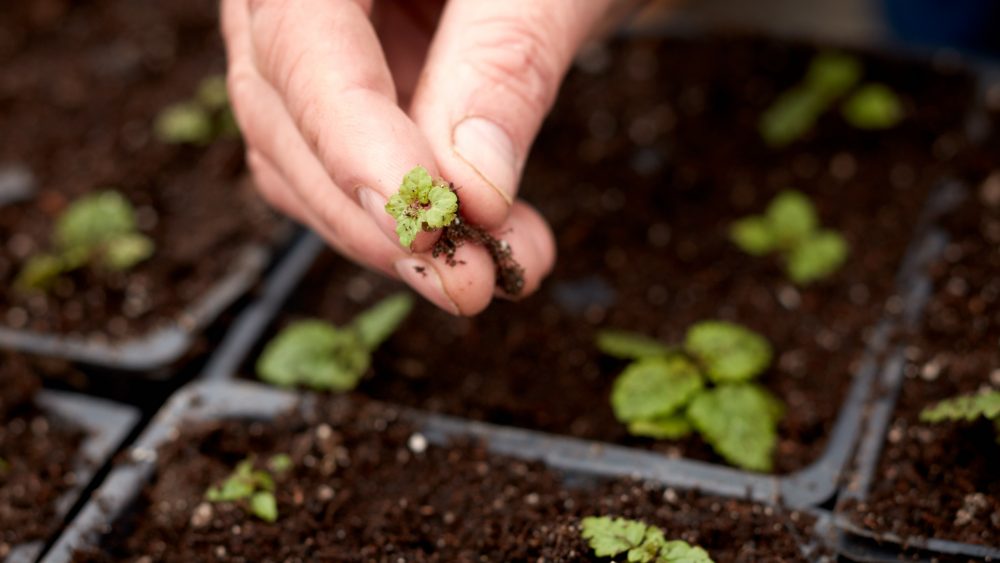 Saving H2O during distillation
We don't just grow the plants on the farm, we distill them as well! Unfortunately, the steam distillation process requires A LOT of water.
In 2019 the team took a deep dive into the current distillation process, with the goal to preserve as much water as possible. The answer? Recycling and reusing water with a closed-loop cooling water system. The redesign uses existing infrastructure and saves 260 million gallons of water per year!
Here's how a closed-loop system works:
1. Fresh water pumped from the wells is heated.
2. Steam from the heated water is used to extract essential oils from plant matter.
3. The steam is cooled and condensed into liquid. Water is separated from oil and becomes floral water.
4. Floral water is directed to the farm's holding ponds and pumped into irrigation lines.
Not only does this process save water, but it also gives the soil an added boost! Remember that floral water? After distilling, a small amount of oil, chlorophyll, and plant residue is left in the condensed water—that's why it's called floral water. Instead of letting it go to waste, the system pumps the water into the irrigation lines, providing water for the fields and adding extra acidity to the alkaline soils.
Farm fact: This is one of the largest privately owned essential oil distilleries in the world. With that comes the responsibility to maintain the ultimate, industry-leading standard in essential oil products. Combine that with our 5×5 Pledge and you have a company committed to conservation.
Waste not, want not
A closed-loop cooling water system is only one way the Young Living Lavender Farm and Distillery is helping YL achieve our 5×5 Pledge goal to achieve zero waste in five years.
The farm also composts all plant material produced from growing and harvesting the crops and adds animal manure to increase biological nitrogen. (The stuff most of us think of as waste is actually pretty powerful!) The result is rich, organic fertilizer that provides the ground with a much-needed nutrient boost each year.
Farm fact: Young Living Lavender Farm and Distillery covers over 1,300 acres, with an additional 400 acres of adjacent land used for water rights. Surrounded by stunning scenery and situated next to the Mona Reservoir, the farm is a popular location for events like weddings, family reunions, and photo shoots.
Diffuser blend
Capture nature's brightest, freshest scents with a diffuser blend inspired by our farm in Mona. The aromas of sweet Lavender, crisp Juniper, and earthy Clary Sage will transport you to those gorgeous, amethyst-hued fields in no time!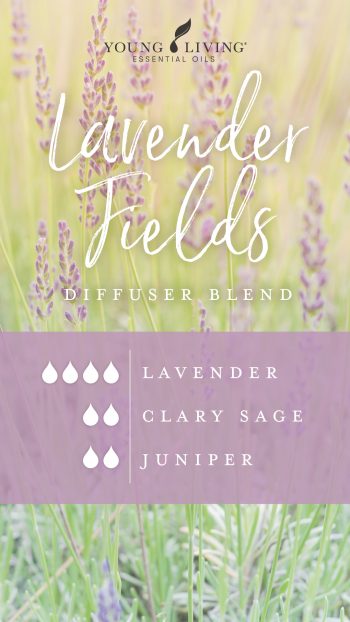 Giveaway!
How about a giveaway to kick off the week of convention? To celebrate our favorite week of the year, we're giving away one 15 ml bottle of Lavender to three lucky winners! Entering is easy. Simply fill out the form and comment on this post for your opportunity to win.
Have you been to our farm in Mona? If so, what was your favorite part of the visit? If not, what would you most like to see if you could go? Tell us in the comments!
Giveaway rules
To enter, fill out the form below and comment on this post.
Contest ends at 9:59 a.m., MT, on Tuesday, June 16.
Winners will be chosen at random and contacted by the Blog team.
Click here for official rules.
Do you have a story about the Young Living Lavender Farm and Distillery in Mona?
Tell us in the comments!
The post Botanical to bottle: Meet the Young Living Lavender Farm and Distillery appeared first on Young Living Blog.
via Young Living Blog https://bit.ly/2AE6m4n