On the Mediterranean coast of Morocco, thousands of little flowers are harvested to create one of our most rare and exotic essential oils. Also known as Moroccan Tansy, Blue Tansy essential oil's rarity and complexity are part of its allure. Deep blue like the neighboring sea, this rich, sapphire-colored oil has been beloved for hundreds of years for its sweet, gentle aroma and skin-loving benefits. Today it's best known for its use in high-end skin care products.
Check out this infographic for more fun facts about this luxurious oil. Share it with a friend looking to explore the benefits of Blue Tansy or keep it as a handy guide for yourself!
Blue Tansy essential oil benefits
Floral yet herbaceous scent
What does Blue Tansy smell like? Classified as a floral oil, this azure oil boasts a complex aroma-a combination of sweet, fruity, and floral with a hint of harbaceousness.
Bright blue hue
Is Blue Tansy essential oil safe to use topically? You bet! But remember, this oil's natural bright blue color can leave a bit of its hue behind. When in doubt, dilute. And always do a spot test before using Blue Tansy on skin, fabric, or other surfaces.
If you want to scent your linens with Blue Tansy oil, try this YL-tested DIY linen spray– we tried it on white cloth to ensure it won't stain!
Your skin's best friend
Cleansing, moisturizing, and soothing? Blue Tansy boasts it all! No wonder this cerulean superhero is a popular ingredient in high-end skin care and beauty products. Infuse your skin care routine with this royal blue oil and give your skin the royal treatment it deserves. In no time you'll discover more gorgeous, glowing, radiant-looking skin!
Using Blue Tansy essential oil
Deep blue and downright amazing, here are five reasons why you need Blue Tansy essential oil in your EO collection:
1. Pamper parched skin. Add a drop or two to unscented lotion for extra hydration and a soft, floral aroma without the nasty ingredients found in commercial scents.
2. Boost your beauty rest. Take your night cream to the next level with a drop of Blue Tansy and wake up to luminous-looking skin.
3. Give troubled skin some TLC. Combine Blue Tansy with ClaraDerm

Spray to soothe dry, chapped, irritated skin.
4. Schedule a steamy face-off. Indulge in a DIY steam facial featuring the cleansing properties of Blue Tansy instead of German Chamomile. The steam helps open pores to battle the appearance of blemishes.
5. Enjoy a positivity pick-me-up. Diffuse Blue Tansy essential oil with Marjoram and Juniper when your attitude (or outlook) needs an upward adjustment.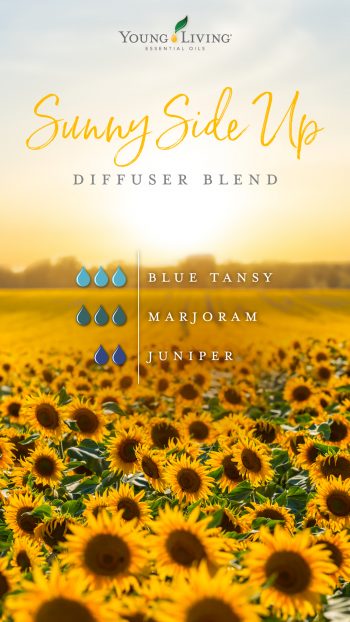 Giveaway!
Dying to try Blue Tansy! We're giving away a 5 ml bottle of Blue Tansy essential oil (valued at $124.67) to one randomly selected person. Just fill out the form on this page and comment on this post for your opportunity to win! Please keep in mind, it's a scroll-activated pop-up! Let us know: What are some of your favorite Blue Tansy oil benefits?
Giveaway Rules
To enter, simply fill out the form and comment on this post.
Contest ends at 11:59 p.m., MT, on Monday, January 27.
One winner will be chosen at random and announced on this blog post.
Click here for official rules.
Ready to dive deep into two more popular essential oils? Discover what's inside a bottle of Thieves© and Peppermint!
What's something new you learned about Blue Tansy?
Tell us in the comments!
The post All About Blue Tansy appeared first on Young Living Blog.
via Young Living Blog http://bit.ly/2n1oPOn