Neroli essential oil and all that it can do are only possible because of the gifts Mother Nature has given to us. This Earth Day, we at Young Living are celebrating all that the planet provides for us. And just like you have to take care of earth, you also have to take care of yourself. Check out Neroli essential oil and how it can help you with everything from skin care to self-care.
Where does Neroli oil come from?
Neroli oil comes from the bitter orange tree, Citrus aurantium amara. The oil is steam-distilled from the delicate orange blossoms, which need to be handled with great care to avoid crushing the petals.
Fun fact: Petitgrain essential oil comes from the leaves and twigs of the bitter orange tree.
Is Neroli oil a citrus or a floral?
Is it citrus? Is it floral? What does Neroli smell like, anyway? The complex aroma of Neroli essential oil may leave you puzzling over how to categorize it. Because the oil comes from the flowers of an orange tree, it has both citrus and floral notes. However, unlike Orange essential oil or other citrus oils, it is not photosensitive—so you can still get some sun and work on a tan after applying it.
What is Neroli oil used for?
From skin care to self-care, Neroli has your back. Check out these tips for how Neroli can be a secret weapon on a difficult day.
1. Be present
Mix 1 teaspoon of coconut oil and 1 drop of Neroli oil in your palm. Rub it on your chest or on your favorite pressure points. Neroli's grounding aroma can help you feel more centered and aware.
2. Feel fresh
Wet a cotton ball and add 2 drops of Neroli oil. Apply to your face morning and night after cleansing for dreamy glow.
3. Chill out
Wet a cloth with cold water; wring it out so it is damp but not dripping. Add 2 drops each of Neroli, Marjoram, and Peppermint to the middle of the cloth. Apply the cold compress to the back or your neck or forehead for comfort.
4. Love your skin
Give yourself a steam facial at home! Heat 4 cups of water, pour into a bowl, and add 3 drops each of Neroli and Geranium essential oils. Put your face over the bowl and drape a towel over your head and the bowl. Stay there for 5-10 minutes while the steam opens your pores.
5. Self-soothe
Take a moment for yourself—open a bottle of Neroli, and then inhale the complex aroma undiluted, straight from the bottle.
6. Treat your toes
Fill a basin with hot water, 1 teaspoon of V-6

carrier oil, and 1 drop each of Neroli and Tea Tree essential oils. Soak your feet, sit back, and enjoy your at-home spa day!
8. Brighten your space
Surround yourself with the bright scent of an orange grove. Neroli and Petitgrain bring the earthy smell of orange trees, while Orange and Tangerine add the sweetness of orange fruit to this blend.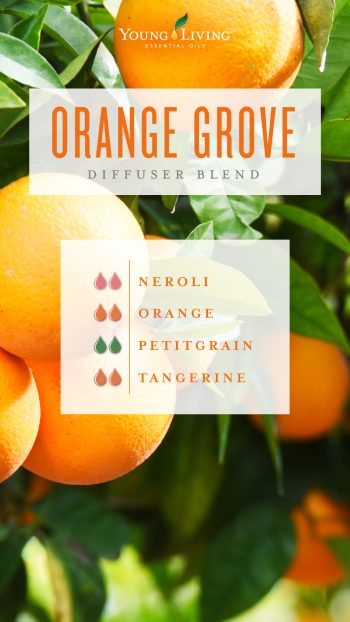 If you liked learning about Neroli essential oil, check out our posts about Orange essential oil and Elemi essential oil. We've compiled even more skin care and self-care tips that can help you face difficult situations!
How are you going to use Neroli essential oil?
Tell us in the comments!
The post 8 Neroli self-care tips you've got to try appeared first on Young Living Blog.
via Young Living Blog http://bit.ly/2PocQrf