What blends well with Lavender?
Lavender's floral aroma is distinctive and unique, yet it mixes well with other fragrances too. Blend Lavender with other florals, and its clean, simple scent will shine. Mix it with spectacular spices or whimsical woods to soften sharp smells. Add a touch of romance to citrus perfumes or a hint of sweetness to herby aromas.
If there's a scent that doesn't blend well with Lavender, we haven't found it. Bold of us to say? Yes. Still true? Without a doubt!
Coastal Castaway diffuser blend
Want to escape to a hidden cove? There's a blend for that!
When life seems like it's going wrong, diffuse these oils for a scent that's light, bright, and everything right. While Lavender's scent reminds us of skin soothing, Eucalyptus Radiata and Lime give us fantasies of swaying trees and icy drinks. That's right—we've bottled a beach getaway for you.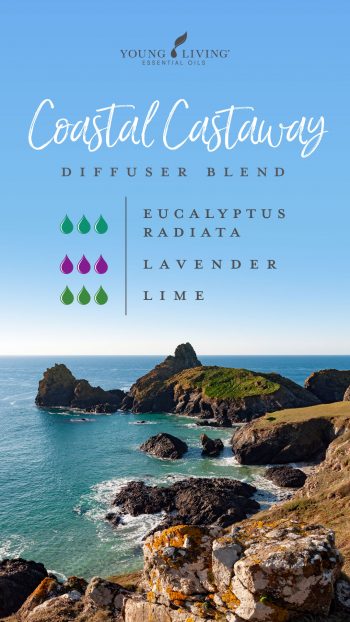 Flower Crown diffuser blend
Want to frolic through sunlit meadows? There's a blend for that!
Does twirling through tulips or dancing among daffodils makes you smile? Then lush Lavender, carefree Clary Sage, and intoxicating Ylang Ylang will really make you grin! Don't forget that extra dash of Nutmeg for an unexpected middle note that spices up those floral favorites.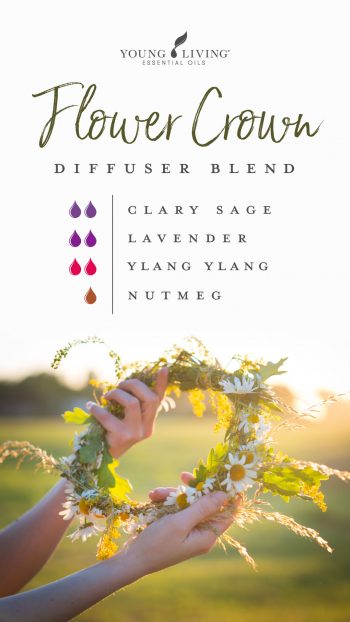 Windblown Wonders diffuser blend
Want to head on a top-down kind of drive? There's a blend for that!
Leave your troubles behind on the open road! With the wind in your hair, let the fragrance of these four oils get rid of all your cares: Lavender, Lemon, Peppermint, and Tea Tree. Each one is fresh and vibrant in its own way; but combined, this blend reminds us of clean slates and dreams await!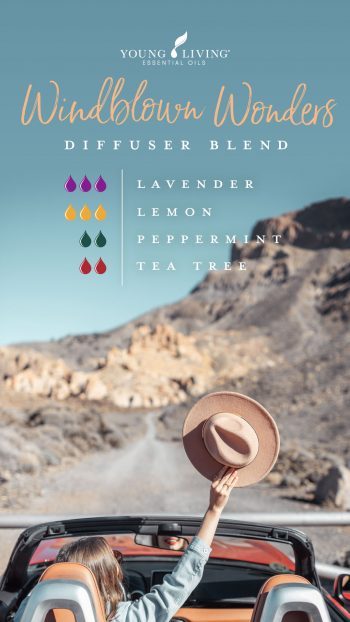 Living the Dream diffuser blend
Want to doze on a hammock? There's a blend for that!
You've got a few hours and the sunlit porch to yourself. What do you do? Dive into a drugstore paperback? Turn on a guided meditation? Envision your future vacations? Whatever you choose, sit back, relax, and let the sweet, serene scents of Cedarwood, Frankincense, and Lavender surround you as you sway.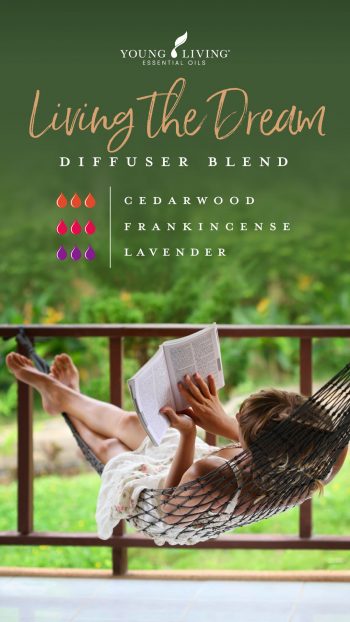 Twist and Shout diffuser blend
Want to throw a dance party with friends? There's a blend for that!
Grab your guys and gals and get groovy! As you swish around the living room floor, let this blend swirl through the air. Heady Patchouli and electrifying Cinnamon Bark combine with Lavender and Geranium, the scents of comfort and connection. What are you waiting for? Diffuse and dance the night away!
Over the Moon diffuser blend
Want to count the stars on a summer night? There's a blend for that!
Chart your own destiny with this blend! Mix the foresty fragrance of Idaho Grand Fir with romantic Lavender and starlit Valor®. Together, they make an aroma that puts you in mind of counting constellations, green grass, and snuggling under worn-out quilts.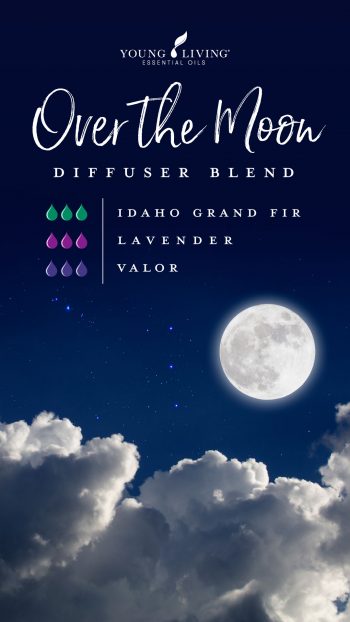 Adventure Awaits diffuser blend
Want to fly around the world? There's a blend for that!
What's on your bucket list? The orange groves of Brazil? The pine forests of Banff? The lavender fields of France? The spice market in New Delhi? With this blend, get swept away to all four! Zesty Orange, brisk Pine, clean Lavender, and sharp Black Pepper make for a blend of quests and crusades!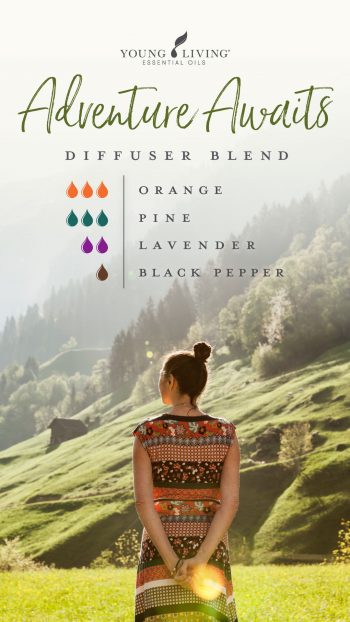 Afternoon Thunderstorms diffuser blend
Want to get stuck inside with a fantastic book? There's a blend for that!
So you've fallen hard for every book-inspired diffuser blend? Magic—here's another one! When the first drops of rain hit your glass windowpanes, crack open your most-loved book. Soft Lavender combines with bright Lemongrass and sugary Spearmint—just the scents you need to accompany your favorite swoon-worthy story.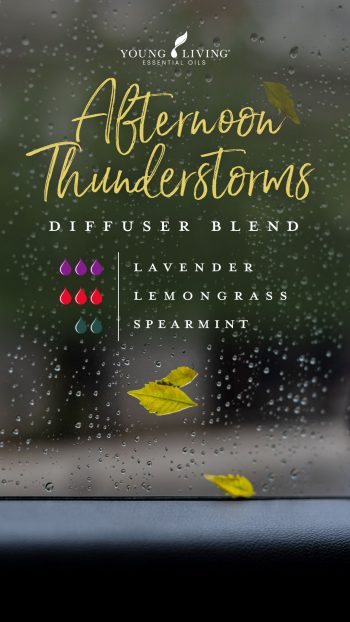 Which Lavender diffuser blend is always a hit for you?
Share with us in the comments below.
The post 8 diffuser blends for any Lavender lover appeared first on Young Living Blog.
via Young Living Blog https://bit.ly/2UkhKZN