Pssst, we're letting you in on a secret worth sharing. You can be in paradise anytime, anywhere with . . . Palmarosa essential oil. That's right, transport to your happy place with this gem you'll want to keep within palm's reach!
What does Palmarosa smell like?
Imagine walking through a grassy field, cool soil beneath you, the warm sun beaming above you, and a breeze swaying through fresh lemon trees toward you. Palmarosa is all of that, bottled up and ready to be set free in your diffuser, hand, or cotton ball.
Palmarosa is Lemongrass' cousin, Rose's lover, and Geranium's best friend, because this earthy, clean-scented wonder complements all these essential oils. It's a cheery oil found in Joy

essential oil blend —no surprise there.
How to use Palmarosa essential oil
A bright scent equals a bright mood. Palmarosa's sunny aroma outshines a wintry weekend and sparks a soothing post-high heel foot soak. Here's why you need this oil pronto.
1. Get a drop of sunshine. Pop open this lemon-hinted oil, add a drop to the palm of your hand, and breathe deep.
2. Sub in Palmarosa for Rose or Jasmine. A rose by any other name would be Palmarosa. This oil's rich scent is sweet in skin care and pampering products.
3. Make moisturizer magic. Combine a drop of Palmarosa with Davana in your body lotion for a soft, floral-drenched combo.
4. Invite an outdoor ambiance. Diffuse Lemongrass and Rosemary with Palmarosa for fresh vibes indoors or out.
5. Glow for it! Perk up your facial serum with a drop of this oil. Sunny vibes are here to stay!
6. Happy feet? Yes, please. Place 4 drops of essential oil in 1/2 cup of Epsom salt. Add to a basin full of warm water. We like combining Palmarosa with Roman Chamomile or Lavender for maximum relaxation.
7. Blend for the win! Set a peppy mood with our Loving Life blend. Cedarwood, Orange, and Ylang Ylang combine with Palmarosa for a cheerful scent.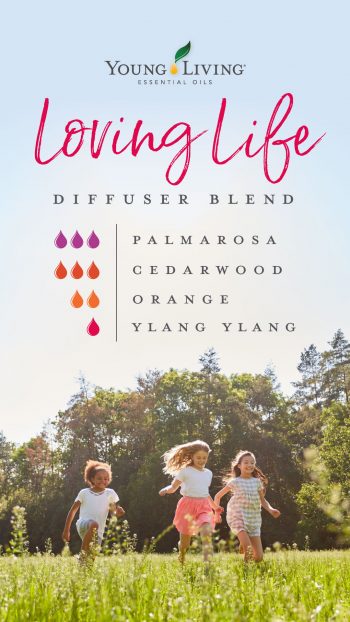 There's always time for sunny feels. Perk up your day by adding Palmarosa to your essential oil collection.
Giveaway!
To indulge your Palmarosa love, we're giving away a 5 ml bottle of Palmarosa essential oil (valued at $26.64 retail) to one randomly selected person. Simply enter your email in the pop-up on this page and comment on the post for your opportunity to win. Let us know some of your favorite Palmarosa oil benefits!
Giveaway rules
To enter, simply enter your email in the pop-up on the page.
Contest ends at 9 a.m., MT, on Wednesday, February 26.
One winner will be chosen at random and emailed accordingly.
Click here for official rules.
Which of these uses for Palmarosa caught your eye?
Tell us in the comments!
The post 7 ways to find your happy place with Palmarosa appeared first on Young Living Blog.
via Young Living Blog http://bit.ly/3bU1qGr