Need a chill companion by your side to support a relaxing time? Valerian essential oil is your perfect match. It features calming properties and carries a bold, earthy aroma that pairs well with floral and citrus oils. Make the most out of your Valerian essential oil with these five tips.
1. Get the ball rolling. Convenience, targeted application, and on-the-go uses all rolled into one make a Valerian essential oil roll-on a no-brainer! All you need is an AromaGlide® Roller Fitment, an essential oil bottle, and your Valerian oil. To mix things up, try our recipe below:
Roll with relaxation:
Mix 25 drops each of Valerian, Vetiver, Cedarwood, and Geranium essential oil in an empty 15-ml bottle, then fill it to the top with V-6

Vegetable Oil Complex and add the roller top.
2. Drift into a soft slumber. Sleep keeps your body and mind healthy, alert, and happy. According to the CDC, more than 1/3 of Americans are sleep deprived. Ready to break the bad sleep cycle? A great start to improving sleep is planning a nighttime routine. Make sure to go to bed early, take a relaxing bath, and try our tips for a better night's sleep. If you've caught a case of sleeplessness, take our SleepEssence

supplement, which includes both melatonin and drops of Valerian essential oil to support a peaceful night's rest.
3. Massage the aches away. Treat yourself to a soothing massage with Valerian essential oil after an exhausting workout or a long day at work. Valerian's grounding aroma is also perfect for relaxing while you massage sore muscles, achy feet, or a tight neck.
4. Create serene surroundings. Valerian essential oil's bold, earthy scent pairs divinely with many other oils. Diffuse your favorite Valerian-infused blend to kick back and enjoy all the chill feels. We recommend this one: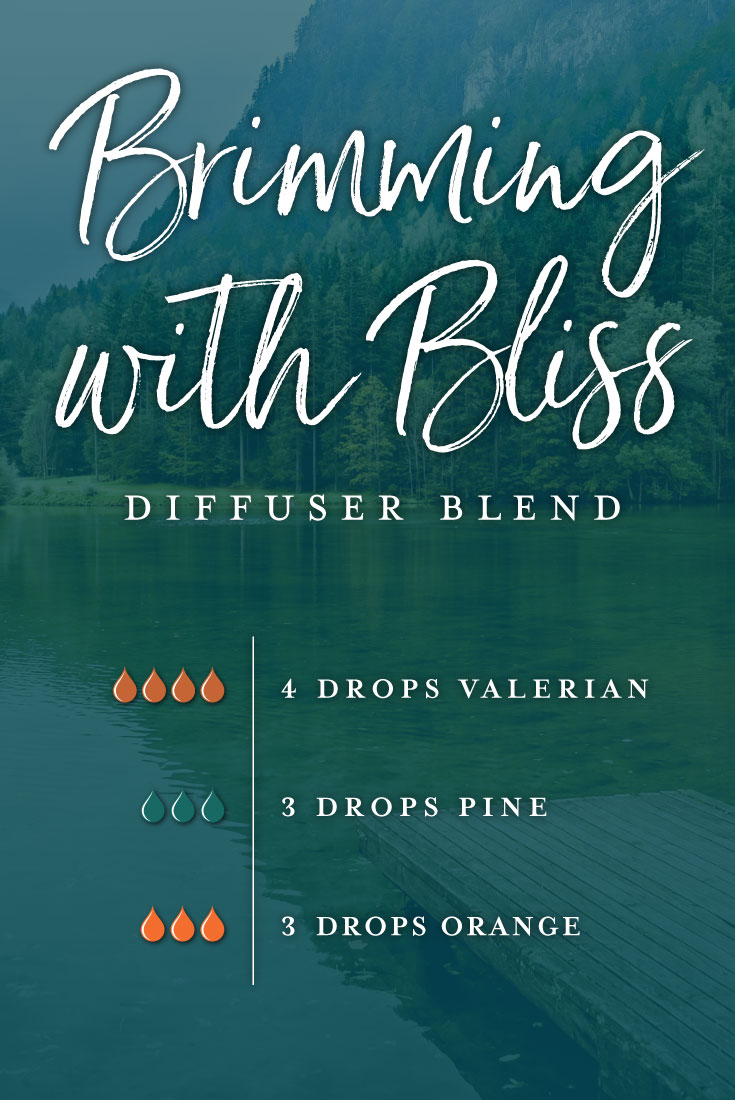 5. Scent your skin with purpose. Whether winter is coming or you're showing off your smooth legs in summer, moisturizing is a must. While you're at it, you might as well add a little EO love! Combine Valerian with your favorite skin-care products for a natural yet bold scent.
Add one drop of Cedarwood and one drop of Valerian oil to a pump of body cream before applying to dry areas of the body.
Create a homemade dry-skin face serum with one drop each of Valerian, Rosemary, and Lavender, and a few drops of jojoba—or your favorite light carrier oil. Rub into your face at night to help alleviate dry skin.
---
Loved learning about these tips here? Check out our tips on ways to use your essential oil bottle and enhancing your bedtime routine.
Which of these tips are you most excited to try?
Share with us in the comments!
via Young Living Blog http://bit.ly/2yMgrID